WELCOME TO THE CITY!!                    

We are committed to making a difference. In a world where

turmoil is all around, there is still a chance to be at peace. We

hope that you will come and visit with us for a service that

will give you a new perspective on life. We encourage you to

feel at home as we worship together. The City Of Truth

Covenant Church is built on a foundation of outreach. We

believe that we should go beyond the walls. We strive to make sure that The City of Truth is a place where people feel free enough to come inside to worship, to build relationships, to be strengthened through the word of God, and to equip people to...

Live FREE, Live FOCUSED & Live FOREVER!!!

  Become A Citizen of the City Today!!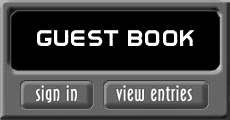 Over The Edge 

Young Adult Ministry

2018 Toy Giveaway Registration is Closed.

Come and experience the power of the Holy Spirit in action through spirit-filled songs, gifted miming, drama, and The Rhema Word of The Lord

See you 

in "THE CITY"

WE STRIVE TO MAKE 

'THE CITY' A PLACE WHERE RELATIONSHIPS ARE BUILT TO LAST AND THE WORD OF GOD GOES FORTH TO STRENGTHEN 

WE HAVE BUILT OUR MINISTRY ON A

 FOUNDATION OF OUTREACH 

BEYOND THE WALLS

WE OFFER AN ENVIRONMENT WHERE VISITORS CAN FEEL AT HOME AS WE 

WORSHIP TOGETHER

WE ARE COMMITTED TO OFFERING PEACE IN A WORLD WHERE 

TURMOIL IS ALL AROUND 

​WE MAKE IT OUR MISSION 

TO EQUIP PEOPLE THROUGH CHRIST

TO

LIVE FREE

LIVE FOCUSED

LIVE FOREVER

​Please check back for information on the 2018 Toy Giveaway!

- Contact us at P.O. Box 992 Matteson, IL 60443 - (708)480-CITY(2489) - thecityoftruth11@gmail.com

Service is Sunday Morning at 10:00

 8138 S. Kedzie Ave. Chicago, IL. 60632